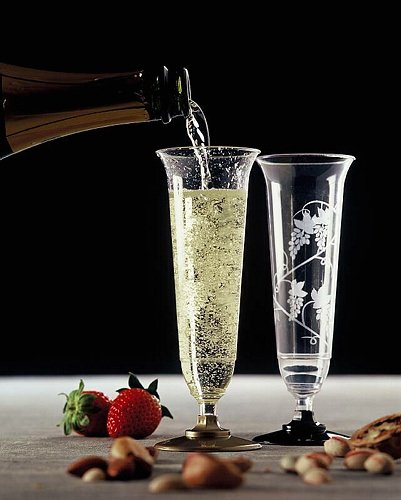 I was at a restaurant yesterday in the City center with the crew from my new job and was leafing through the wine list for a bit of a laugh. Seems that if one was so inclined they could purchase themselves a bottle of €3500 bottle of champagne....Who buys that stuff...and more importantly WHY.
I know part of the reason is that it make them feel good because they can then show everyone how great (they think) they are, but when you think of what that money could do, especially for someone who needs it (think famine victims) surely it just isn't right.

Wearing my business hat, I must say the profit margins for the producer must be quite high, last time i checked grapes weren't all that expensive.